Gig 'em Week
11:00 AM - Counseling and Career Services Open House
11:30 AM - Zika Virus Discussion
2:00 PM - Enrollment Services Get the Scoop
2:00 PM - Student Business Services Wheel of Fortune
3:00 PM - The Icing on Your Education
5:00 PM - SGA Pool Party
7:00 PM - Mandatory Floor Meetings
8:30 PM - Traditions Games
9:30 PM - Are you 12th Man Enough?
Gig 'em Week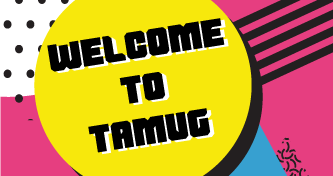 3:00 PM - P.E. Palooza
3:00 PM - Departments Open House
6:00 PM - Paint the Town Maroon
Come out to The Strand and see what Galveston's downtown has to offer. The evening will kick off with a Fightin' Texas Aggie Yell Practice. The first 150 to complete the team photo scavenger hunt will receive a FREE Maroon Gig 'em Week t-shirt!
Gig 'em Week
12:00 PM - Student Veteran's Lunch
2:00 PM - International Student Reception
7:30 PM - Organizations Night
10:00 PM - First Laugh: Comedian
11:59 PM - First Yell
Come on out to the first Midnight Yell of the year as we cheer on the Fightin' Texas Aggies to BTHO UCLA! Free Pepsi t-shirts to the first 100 students.