Clean and Resilient Energy Systems (CARES) Research Laboratory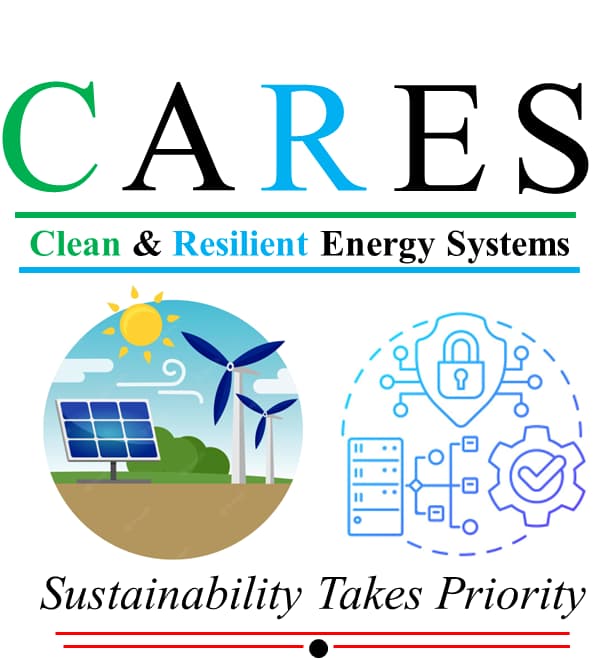 Welcome to the CARES Lab Website
CARES lab is focused on developing smart and resilient solutions for emerging and evolving challenges in the field of cybersecurity, energy systems, and medicine. Automation and digitalization, apart from the many benefits they offer, have also resulted in remote and sophisticated cyberattacks. Our research addresses this concern by developing machine learning-based cyber-resilient solutions for physical systems.

Our research also focuses on strengthening the concept of sustainability by developing innovative solutions for transportation electrification and infrastructure development to facilitate this paradigm shift. If any of this research aligns with your interest, please contact us for further discussion.
Future Graduate Students and Visitors    
We are always looking for self-motivated and independent researchers from around the globe. The subject can be in power electronics, power systems, renewable energy, marine power systems, automotive electronics, cybersecurity, cyber-physical system, medical monitoring systems, etc. We usually provide funding for graduate students but not for visitors.