CARES Research Laboratory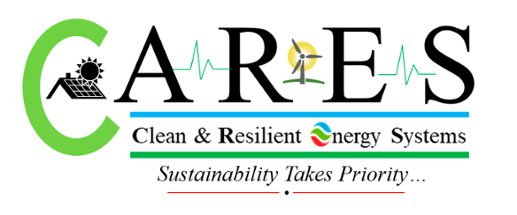 We are a research center located in the Powell Marine Engineering Complex (Bldg. 3027, PMEC) on the campus of Texas A&M University at Galveston, Texas.
Welcome to the Clean And Resilient Energy Systems (CARES) Research Lab Website.
Our research is focused on optimization and control of smart energy networks in particular on the application of power electronics in the control of clean energy resources e.g. solar, wind, tidal and wave energy resources. Further, our research team also works in improving the resiliency of energy system by taking various approaches, e.g. integrating the energy storage systems and changing the paradigm of traditional energy system. The CARES is a results oriented lab which produces a consistent stream of intellectual property and practical products.
Future Graduate Students and Visitors    
We are always looking for self-motivated and independent researchers from around the globe. The subject can be in power electronics, power systems, renewable energy, marine power systems, automotive electronics, cybersecurity, cyber-physical system, medical monitoring systems, etc. We usually provide funding for graduate students but not for visitors.