Welcome to Texas A&M University at Galveston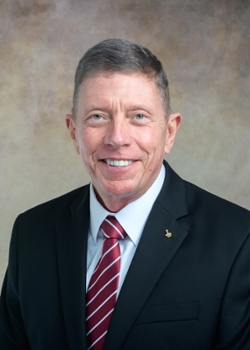 Vice President (TAMU)
Chief Operating Officer (TAMUG)
Superintendent (TAMMA)
Howdy! Welcome to Texas A&M University at Galveston, the home of Aggies by the Sea.  Whether you are a prospective student or parent, campus alum, community member, contributor, member of another A&M campus, or someone just surfing the web, our desire is that by the time you exit our website, you have an awareness about the truly unique and distinctive ocean campus located on Pelican Island.
Please take some time to embrace the opportunities that abound here on the Galveston Campus of Texas A&M University!


Campus History & Traditions
The Galveston Campus was established on the water in 1962 to provide a focus on research and educational programs related to our oceans and coastlines. We are an integral part of Texas A&M University in College Station with the same Traditions, Core Values, and Standards of Excellence located approximately 150 miles from the Main Campus. Students here receive the same diploma, wear the same Aggie Ring, and become members of the same worldwide Aggie Network of Former Students.
Our history here on the island began with the establishment of the Texas A&M Maritime Academy, one of only six state maritime academies in the United States, and the only one on the Gulf Coast. Its mission is to offer a university education which prepares our graduates to earn their Coast Guard license as either a Third Mate or Third Engineer. Most go on to serve in the commercial shipping industry, Military Sealift Command, the U.S. Navy, or Coast Guard. Over the years, dozens of additional degree programs in Engineering, Maritime Business, University Studies, Marine Biology, Marine Environmental Science, and others have been added, putting our growing campus at the forefront of marine and maritime research.