Welcome to the

Galveston campus of TEXAS A&M UNIVERSITY
Small boat waterfront view.
Admission To TAMUG


The ocean is a wondrous world teeming with life, mystery and many challenges. Discover your next step...

Read More

About Admission To TAMUG

A Wave of Change


The campus is experiencing unprecedented growth. Here are some of the projects just completed, underway or being designed.

Read More

About The Wave of Change

Marine Training & Safety


The Center for Marine Training and Safety offers a wide array of courses for the amateur and professional mariner and the professional diver.

Read More

About Marine Training & Safety
Explore Texas A&M University Galveston Campus

Got Your 6 in Texas: Military Friendly Starts Here
In the military, "Got your 6" means "Got your back." The national Got Your 6 campaign (gotyour6.org) was launched in 2012 by a coalition of nonprofit service groups and an array of Hollywood celebrities and industry leaders. The goal is to "bridge the civilian-military divide" and to enhance support for our military and veterans and their families, through six "Pillars" ranging from health to education.
The Texas A&M University System and its eleven universities were among the first 50 institutions of higher education to sign the Got Your 6 Education Pillar pledge of support for veterans.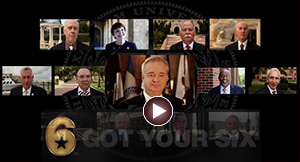 Watch the Video