Sponsor the Gulf Center for Sea Turtle Research    
Consider Becoming a Corporate Sponsor
Corporate Partners provide critical long-term support for our science, conservation and teaching missions. Support can be made at any of the sponsoring levels below or we can create a customize plan to fit your corporate needs. The Gulf Center for Sea Turtle Research (GCSTR) values our Corporate Partners.
Partner Benefits
Our Partners have an opportunity to reach Texas A&M University's vast and global Aggie network through Corporate website promotion on the GCSTR website. Our GCSTR Partners help us make a difference in the Galveston- Houston area and throughout the Gulf of Mexico for sea turtle research and conservation.
Learn more about becoming a Gulf Center for Sea Turtle Research Corporate Sponsor today.
Corporate Sponsor Levels
Friend         $2,500
GCSTR business sign, website list of Corporate Sponsors
Sponsor     $5,000
Items inclusive at Friends level and GCSTR merchandise (hat, shirt & plushie)
Patron       $10,000
Items inclusive at Sponsor level and Sea Turtle Conservation Hero Plaque
Silver        $15,000
Items inclusive at Patron level and 45-seminar on sea turtles
Gold         $20,000
Items inclusive at Silver level and R/V Trident Pelican Island Tour
Platinum  $25,000+
Items inclusive of all levels and campus tour, including sea turtle facility and research lab, tank sponsorship and turtle-naming adoption
Custom Partnership Plan
Custom plans can include other levels of support, event sponsorships and adopting an tank. Contact Dr. Christopher Marshall at marshalc@tamug.edu for more information.

You can help support Gulf sea turtles and the Gulf Center for Sea Turtle Research by:
1) Donate Directly to the Gulf Center for Sea Turtle Research and Short-Term Sea Turtle Hospital
ONLINE:
Donate directly to the Gulf Center for Sea Turtle Research and Short-Term Sea Turtle Hospital online at https://give.am/TurtleResearch
BY CHECK:
Make checks payable to Texas A&M Foundation and include on the memo
04-58620 Turtle Research. Please mail checks to:
Texas A&M University at Galveston
Attn: Development - Alice Maffay
P. O. Box 1675
Galveston, Texas 77553-1675
2) Donate Directly to the Sea Turtle Capital Campaign Fund: Permanent Upper Texas Coast Sea Turtle Hospital and Educational Outreach Center
ONLINE:
To donate online, visit https://give.am/SeaTurtleFacility
BY CHECK:
Make the checks payable to Texas A&M Foundation and include on the memo
05-74093 Turtle Facility. Please mail checks to:
Texas A&M University at Galveston
Attn: Development - Alice Maffay
P. O. Box 1675
Galveston, Texas 77553-1675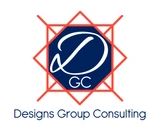 Designs Group Consulting