Texas A&M University Press: sea-related book series
Texas A&M University at Galveston, the marine and maritime branch campus of Texas A&M University — a Tier One Research University — offers a book series on marine, maritime, and coastal issues. Like the Galveston campus, it includes all relevant fields, with scopes ranging from local to worldwide.
Topics
Possible subject areas in this book series include, but are not limited to:
Business and Trade
Resource Management and Policy
Physical and Life Sciences
History and Social Sciences
Engineering and Technology
Tourism and Recreation
Read more >>
Submit a Proposal or Inquiry
Book Proposals
Send to the general editors your formal proposal in hard copy or as an email attachment. Click here to download the Book Proposal Guidelines.
Note: DO NOT SEND US THE ONLY COPY OF YOUR MATERIALS; ALWAYS KEEP YOUR ORIGINALS.
Our Physical Address
Marine, Maritime & Coastal Books
Texas A&M University at Galveston
1001 Texas Clipper Rd.
Galveston, TX 77554
Inquiries
If you want to inquire about possible Press interest in your project before preparing a formal proposal, send a query letter or email including the following:
What your book is about
Why it is important
What issues, questions, or problems it addresses
How your book differs from others in the same subject area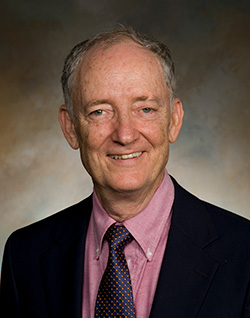 Stephen J. Curley
curleys@tamug.edu
Stephen Curley is Regents Professor (English) and an award-winning teacher of literature, writing, and film at Texas A&M University at Galveston. He received his B.A. from Fordham University in New York and his Ph.D. from Rice University in Houston.
He received the two highest awards given by the Galveston campus, one for teaching, the other for overall achievement. He is also the first person from the Galveston campus to have won the highest teaching award given by the College Station campus, and the first to be named Regents Professor by the Texas A&M University System. He is the author of numerous articles. His books include Celluloid Wars: A Research Guide to American War Film; Invisible Texans: Women and Minorities in Texas History; Aggies by the Sea; and The Ship that Would Not Die.
He has been the recipient of numerous grants for public programs in Galveston on such subjects as the Texas coast, the U.S. Bill of Rights, popular culture, the American Civil War, and the Great Depression. He has released a recording of sea chanteys and often speaks about movies and sea-related topics.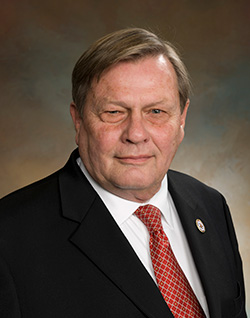 William J. Merrell
merrellw@tamug.edu
Bill Merrell is the George P. Mitchell '40 chair in marine sciences and president of Merrell Historic Properties, Inc. 
He has served as president of the H. John Heinz III Center for Science, Economics, and the Environment, vice chancellor for Strategic Programs of The Texas A&M University System, vice president for Research Policy of Texas A&M University, president of Texas A&M University at Galveston, and assistant director of the National Science Foundation.
Merrell received the Distinguished Member Award for Research Achievement from the Texas A&M University Chapter of Sigma XI, the Distinguished Achievement Award from the Geosciences and Earth Resources Council. He is the only person to receive the Distinguished Service Award of the National Science Foundation twice, a group award in his role as the first principal investigator of the Ocean Drilling Program and an individual award for "his lasting impact on the course of American science."  Merrell has served on the Ocean Studies Board (chair), Space Studies Board and the Board on Sustainability of the National Research Council. He holds a BS in physics and a MA in mathematics from Sam Houston State University and a PhD in oceanography from Texas A&M University.